Train Driver
Join our Train Driver team and you'll be at the heart of our business, getting our passengers to where they need to be, on time and safely.
Driving a train carries great responsibility but with that comes pride and achievement, knowing that an invaluable service has been delivered to thousands of people every single day.
"The biggest misconception about driving a train these days is that it's all automated. It's not. As a professional driver our responsibility is not just safety, its keeping our customers informed on how their journey is going – it makes a real difference"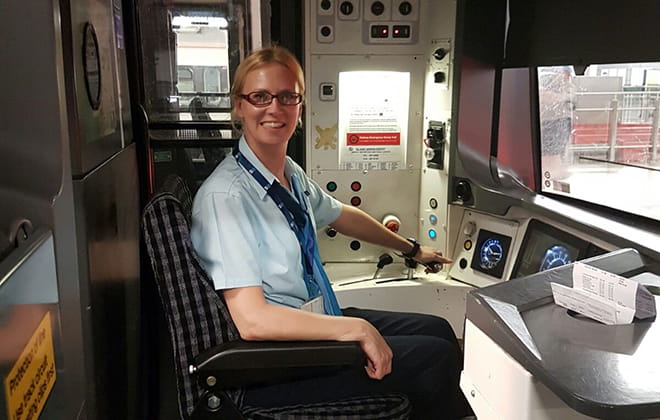 Our Train Drivers are responsible for delivering our customers to their destination, be it to work or to explore some of the beautiful destinations we serve.
With a network that spans 164 stations across London, Kent and East Sussex and customers that make 640,000 journeys with us every weekday, it takes great teamwork to provide a positive experience for our customers.
"Team work is important! From our station staff, conductors, signallers and even our control centre - we need to communicate and work together to ensure that the customer experience is the best it can be"
Our training school provides all the skills and knowledge you'll need to operate a train. On appointment into a Trainee Driver role you will be enrolled into the Driver Apprenticeship Programme which will lead to a nationally recognised qualification.
"Training to be a driver is done by a series of modular tests, taking anything from 18 months to a year. This includes 255 hours of accompanied driving, including 40 hours in the dark."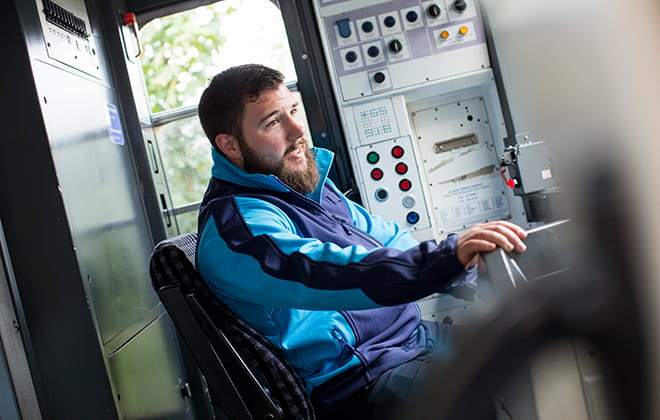 We care passionately about our people and our passengers here at Southeastern, and recognise the value of every individual employee and offer excellent benefits that reflect this. As well as a generous salary, you'll receive an impressive benefits package which includes a Contributory Final Salary Pension Scheme, 32 days annual holiday entitlement (which includes bank holidays) and access to an array of discounts for retail and leisure products through our benefits scheme.
You (and your eligible family members) will also enjoy free travel on Southeastern rail services which means you can get away to the beach, or explore the city, completely on us! After a qualifying period, you can also look forward to reduced rate travel on other train operators, including rail travel across Europe.
"Working shifts as a driver gives me so much flexibility, I enjoy the days when I can pick my kids up from school and take them swimming"
We work hard to ensure that our employees have fantastic opportunities for career progression and many of our employees enjoy a wide and varied career with us.
We have Train Driver Depots at the following locations:
Ashford

Charing C

ross

Dartford

Dover

Faversham

Gillingham

Grove Park

Hastings

Orpington

Ramsgate

Slade Green

Tonbridge

Victoria
To register for email alerts when we are advertising for roles visit our careers page.