Punctuality Results
Alongside Network Rail, we regularly set new goals to deliver a reliable and excellent service. .
How are we doing?
Punctuality is hugely important to us, because we know how frustrating delays and cancellations can be.
From April 1 2019, we started monitoring how punctual our services are by using the On Time Measure, in common with the rest of the railway. This measure records punctuality to the minute at every station, and not just the final destination of the train, to within 59 seconds.
Our franchise also requires us to report punctuality using the Public Performance Measure (PPM). PPM is measured by the percentage of trains we run on time against our planned timetable. For this purpose, only trains that run their entire planned route and arrive within five minutes of their planned arrival time are considered on time. For now, we'll be publishing both the On Time and PPM measures.
We measure our punctuality in four-week long periods, with 13 periods being reported each year. The reporting year starts in April with Period 1. You will be able to see the most up to date figures here as soon as they become available.
You can find out more about the industry's current official measure of punctuality on the Network Rail website.
Current Period: Period 10
8 December 2019 to 4 January 2020
New Punctuality measure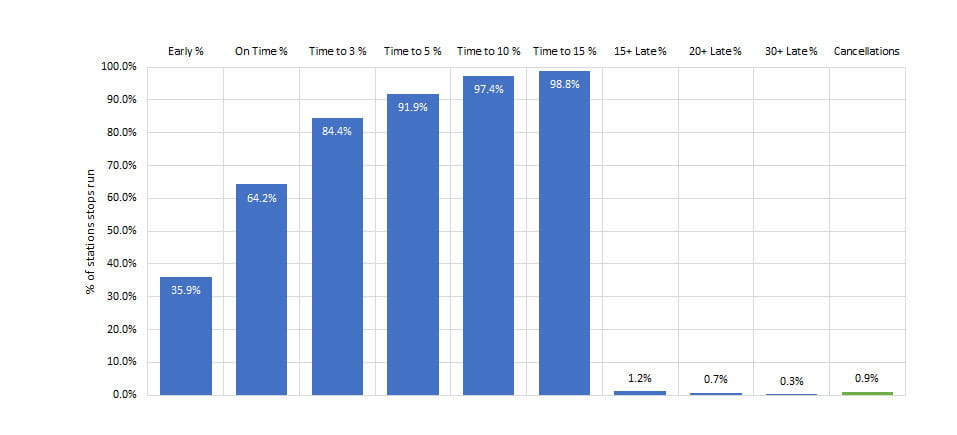 Performance over the Last Year
6 January 2019 to 4 January 2020
New Punctuality measure