Snow
Find out what we do when there's heavy snowfall
Snow on tracks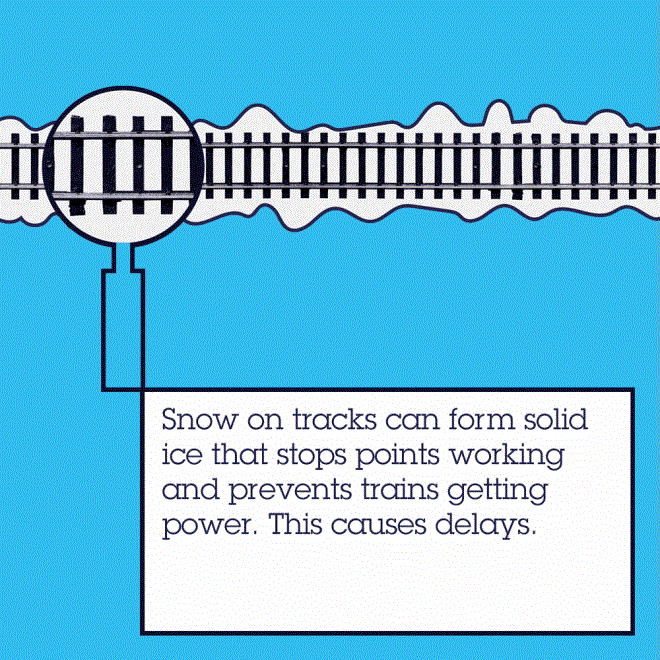 When it snows in our part of the UK, we do have an enormous challenge to keep the service running. This is because when the conductor rail – or 'third rail' – is covered with snow, ice forms and acts as an insulating layer, preventing trains from drawing power.
The industry has invested millions of pounds to ensure that in these difficult circumstances we can run as many services as possible. Thousands of staff work round the clock, in extremely cold conditions:
Deploying de-icer units, snow ploughs and heating strips on the rails
Running empty 'ghost trains' to keep tracks and overhead cables free of snow and ice
Heating points to prevent them from freezing
Despite all of our best efforts, the fact is that heavy snow makes conditions treacherous for all transport networks. Snow drifts (large piles of snow formed by the wind) are a potential hazard, so we have to be very careful when running trains in the snow. If the snow is heavy, we advise people to avoid travelling as we are likely to be running a severely limited timetable or no service at all.
This winter, be sure to check before you travel. Up-to-date information about our services is available on our live information page, National Rail Enquiries, our Southeastern app and Twitter @Se_Railway.