Lighter, smarter and fresher train journeys
Our City Beam (Class 707) trains were introduced in September 2021 onto the Grove Park, Hayes and Dartford lines.
In total, 30 of these new trains will be available for passengers, replacing a number of older trains on these routes.
Check out the video below to see our new trains in action.
Our City Beam trains are lighter, with open, accessible interiors including two wheelchair spaces every five carriages, plus bigger windows flooding the train with light.
They're smarter, with better on-board information showing space available in each carriage, plus free Wi-Fi and handy plug sockets so you can keep charged up and connected.
They're also fresher, with airconditioned carriages, improved heating and ventilation.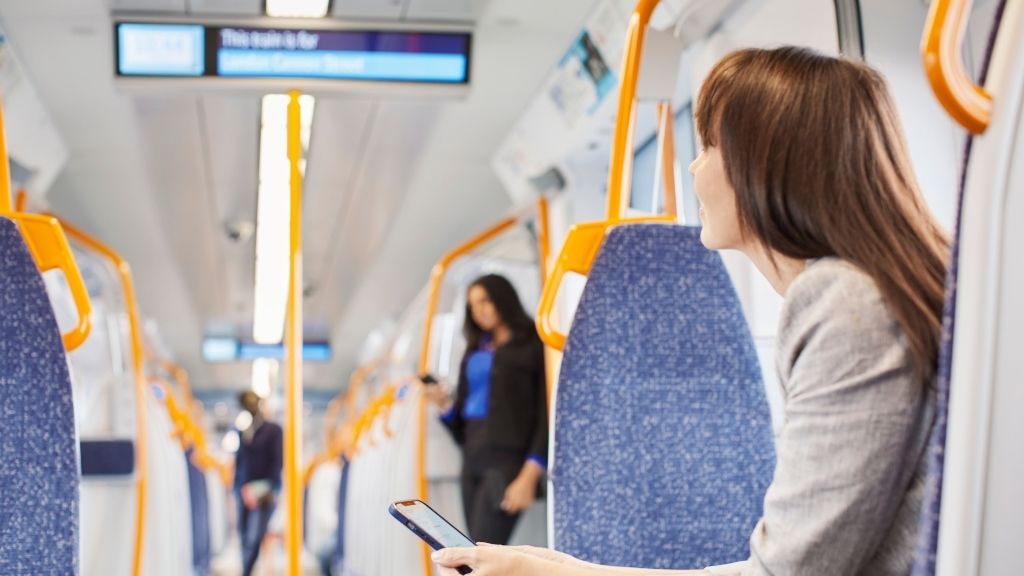 Our City Beam trains call at the stations in the route map below, the service is marked in green: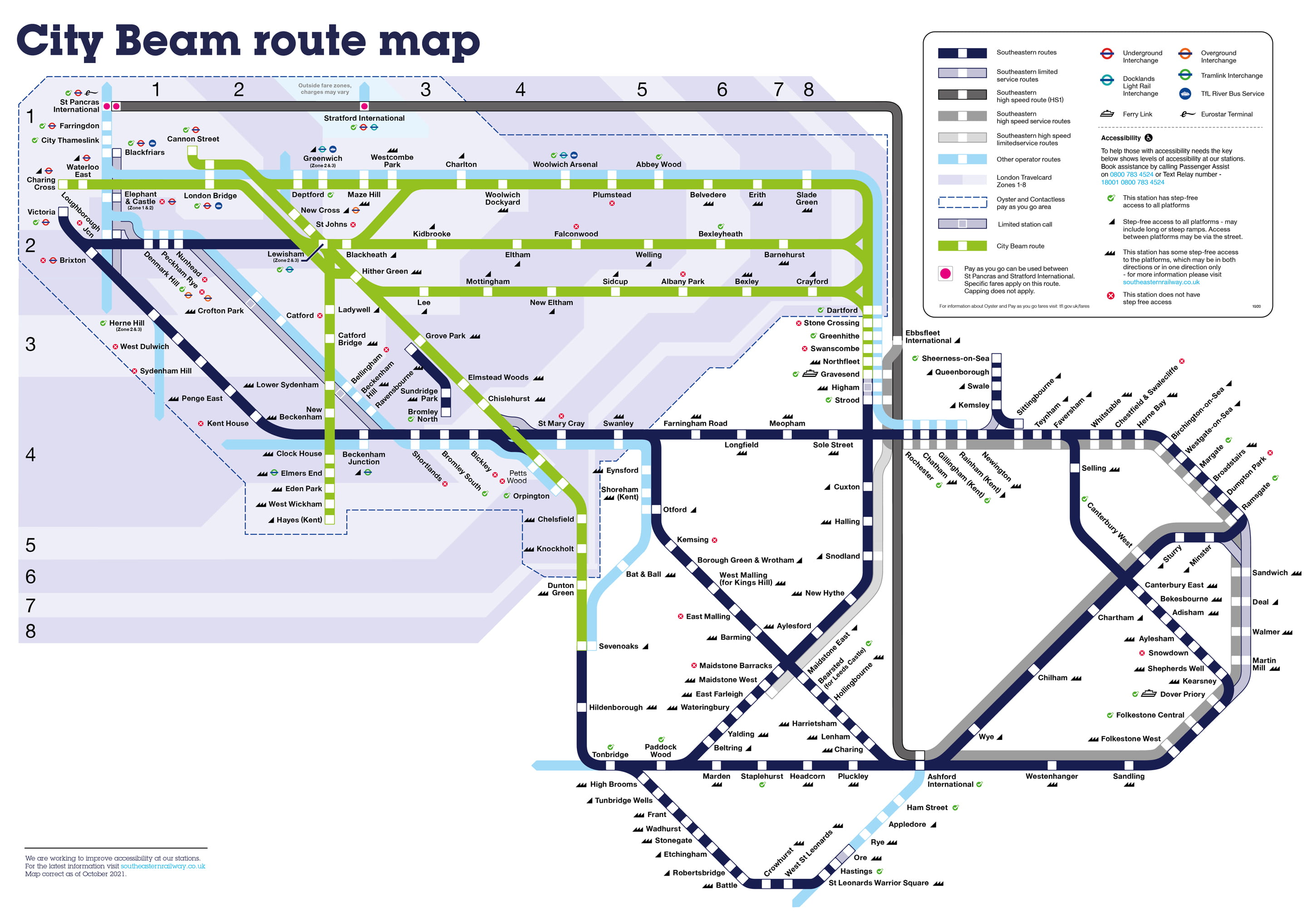 There are no toilets on the City Beam trains as they were designed to maximise space and are only used on our shorter routes, the map below highlights stations on the routes that have toilets.
Please be aware that some opening times may vary from those published due to maintenance.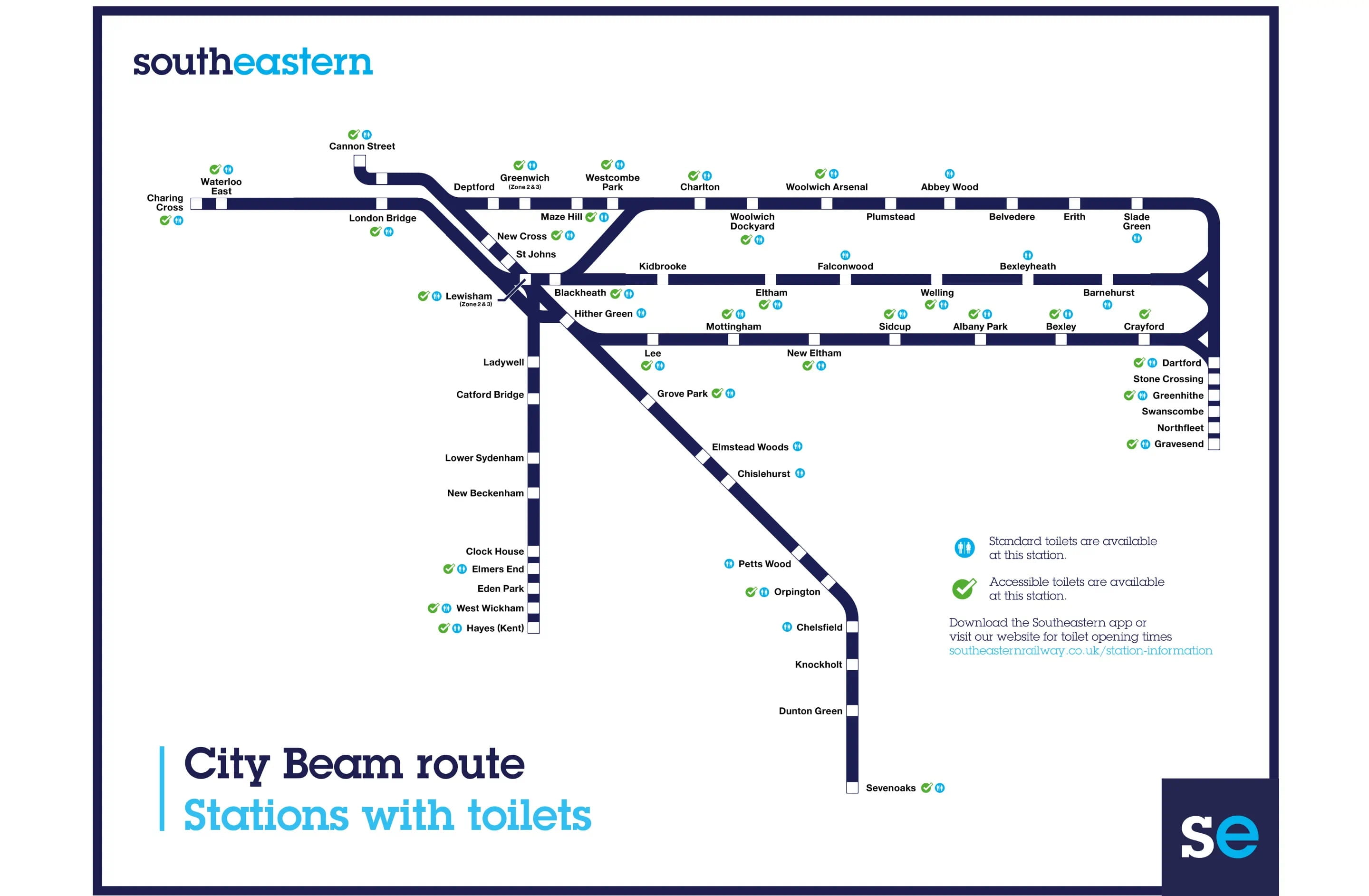 Download a PDF showing the stations with toilets on the City Beam route.