Line closure between Tunbridge Wells and Hastings
From Saturday 23rd to Friday 29th October 2021 (inclusive) the line will be closed
Buses will replace trains between Tunbridge Wells and Battle and between Battle and Hastings during the seven day closure while the railway cutting at Wadhurst is reinforced to help prevent future landslips taking place.
You can find out more information about timetable changes by selecting the relevant dates in the calendar available on our planned engineering work page.
We will be providing more details about the rail replacement bus services and alternative travel advice. Please plan ahead if you use this route.
Check our journey planner before you travel
---
What work is being carried out?
Watch our time-lapse video from the driver's cab to see where the work is taking place.
The steep railway cutting at Wadhurst was dug more than 170 years ago and has suffered from a number of landslips in recent years, causing significant disruption. The stabilisation work, with a lifespan of 60 years, will help us to deliver a more reliable service between Hastings and London via Tunbridge Wells.
The project includes:
Stabilising the railway cutting at the entrance to Wadhurst tunnel by clearing vegetation and installing soil nails.
Assessing the slope stability and the risk of landslides at a number of other sites along the route, including Strawberry Hill, Churchsettle and Nevill Golf Club embankment.
Network Rail will also be taking the opportunity to carry out improvement work at the stations, such as canopy painting, while there are no trains or passengers.
---
Why are you doing a seven day closure?
The timing of the closure has been carefully planned with our partners at Network Rail to coincide with the October school half-term when less people use our trains.
By stopping train services for seven days it means there is less overall disruption for passengers and the repairs are completed sooner.
Completing the work over a concentrated period means the overall disruption to passengers can be significantly reduced, while ensuring the delivery of the reliability and safety benefits of the project.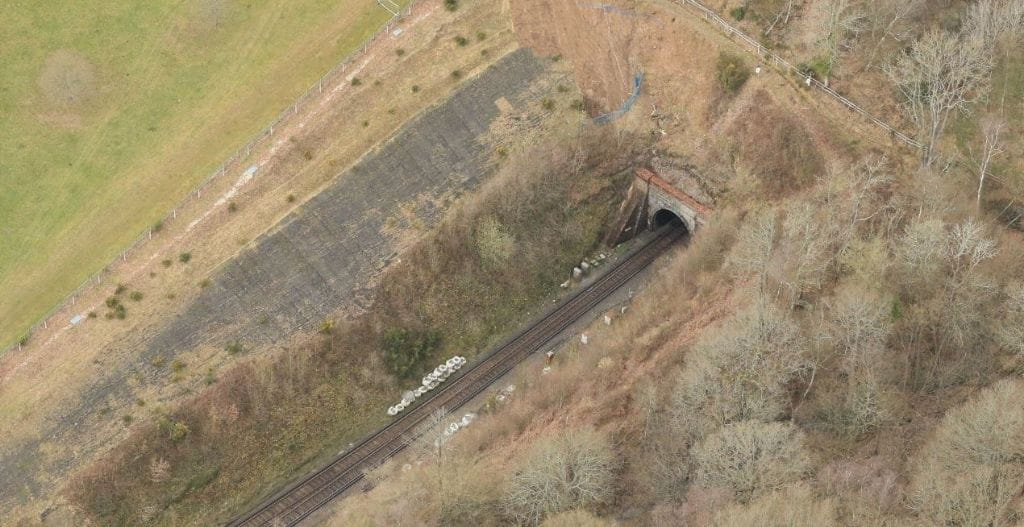 This project, part of the £1.25bn South East Upgrade, will help to prevent disruption and delays to services along the line.
---
Passenger Benefits
Reduced risk of landslips on the line – in the past decade alone, engineers have had to go to Wadhurst tunnel on several occasions to secure the railway and install temporary fixes to weather-related movements. This inevitably has caused disruption to our passengers.
This seven day blockade during October half-term means engineers have the time they need to strengthen the cutting, making it secure for a lifetime with no need to return for emergency work in future. Drainage improvements will also help reduce or prevent the risk of flooding elsewhere on the line.