Britain Runs on Rail
Rail is increasingly important to Britain. The Railway Upgrade Plan is providing more trains, better stations and improved journeys from start to finish
Role of the railway 
Britain's railway is increasingly important to enable jobs, housing and economic growth:
Millions of people and businesses depend on the railway every day. Britain needs a modern railway to carry more passengers and to support jobs and the economy
The railway and its supply chain support 216,000 jobs and pay up to £4 billion in tax to the public purse
Freight trains take 7.6 million lorries off the road each year, cutting congestion and making savings of £12 billion in travel time

By the end of 2020, over 5,500 new carriages will be delivered, with 170,000 more seats into London
---
Improvements in London and the South East 
More trains 
Across Thameslink, Southern and Great Northern nearly 1,400 new electric carriages will provide 50% more trains and 10,000 extra morning peak seats every weekday into central London by the end of 2018.
A better experience
Across the south-east, many passengers are benefitting from improvements including better information, new ticket machines, extra staff at stations and refreshed interiors and better accessibility on many trains. New trains on some routes will bring more seats, free WiFi, air conditioning and wider doors for easier boarding.
Faster, more frequent and reliable journeys
The Thameslink Programme is transforming north - south travel through London. When complete in 2018, it will mean more trains, faster journeys and better links – including a new service through the heart of London with Tube-like frequency of up to 18 trains an hour.
Improving stations
London Bridge – the fourth busiest station in Britain – is being transformed to give passengers a bigger, brighter concourse and new platforms for more trains. The new station will increase passenger capacity by 65%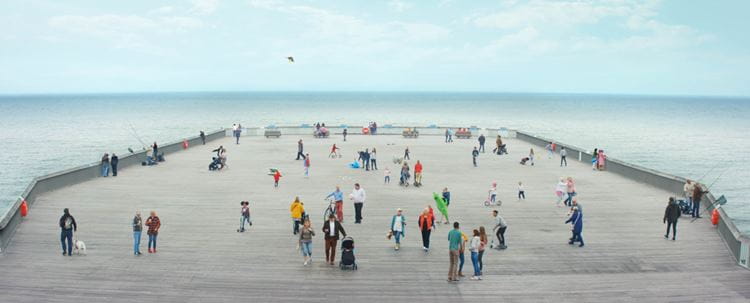 ---